General election: Russia link to NHS documents 'nonsense', says Corbyn – live news
Politicians make their final pitches as the election campaign enters its final week.BBC debate: Corbyn hits out at Johnson's 'racist remarks'Johnson v Corbyn: who won the day?How credible are Corbyn and Johnson's BBC debate claims? 3.06pm GMT...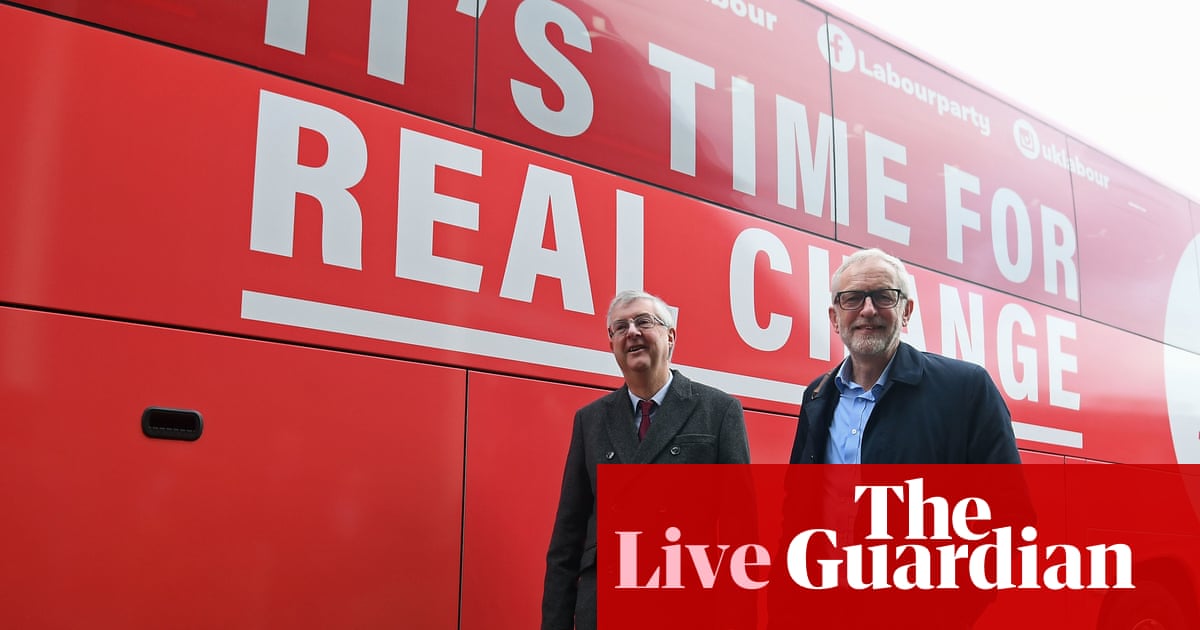 Politicians make their final pitches as the election campaign enters its final week.
Boris Johnson was asked about the case of serial rapist Joseph McCann, after the probation service apologised for "failings" that enabled him to carry out a series of attacks on women and children.
Asked whether anyone in government should take responsibility, he said:
I think it's an absolutely appalling case and shows that there is something very wrong and what we're going to do is, what I've said for a long, long time, is that we want to review the way sentencing takes place and the way sentences are served. And at the moment, the automatic early release at the halfway point for serious sexual and violent offenders is totally wrong, and I said that back in August, and we're going to stop that.
We have a bill ready to go, in parliament, if we can get a working majority on Thursday, we will not only get Brexit done, we will get other things done, including that.
I also think that, as I've said, the terrorists will serve their full sentence but when it comes to this individual case we have to look at exactly what happened and we have to make sure we do not have a continual habit of early release for really serious sexual and violent offenders.
That doesn't mean you can't have rehabilitation, it doesn't mean you can't do things to ensure you keep people out of prison. You can do all sorts of things to work with young people to get their lives back on track, but when someone commits a serious sexual or violent offence they should not be released early.
Related: Father of London Bridge attack victim calls Johnson a fraud
While we're on the topic – Johnson has been asked again about the parliamentary committee report on potential Russian interference in the EU referendum and the 2017 general election, which he has refused to publish.
Well I can repeat what I've already said about this, many times, which is that, I know of no evidence of any successful interference by Russia in any democratic event in this country and on the report, we (are) obviously just complying with the normal timetable for releasing such things and I saw no reason to release it earlier just because there was an election going on.
Continue reading...