General election: Corbyn expresses doubts about Trump's NHS pledge ahead of possible meeting – live news
Doctors and nurses to march to Buckingham Palace, where US president to dine with Queen and other leadersSign up for the election briefingTrump says US doesn't want NHSWhat Trump said about UK election and JohnsonCorbyn expresses doubts about...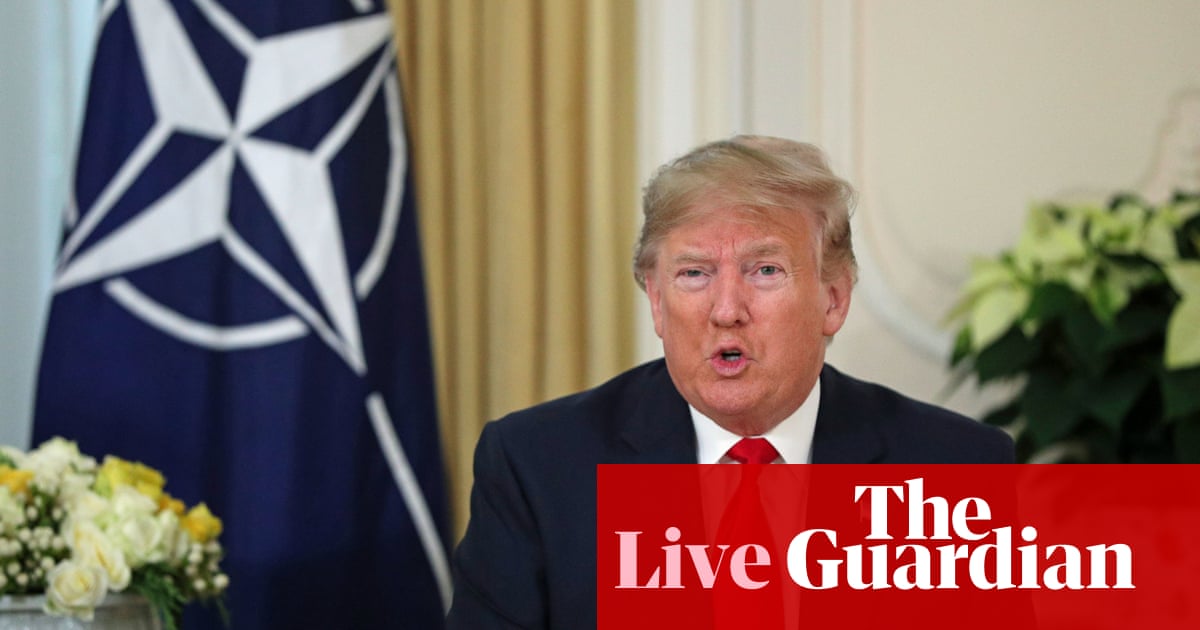 Doctors and nurses to march to Buckingham Palace, where US president to dine with Queen and other leaders
At a campaign event in Perth, where the SNP's Pete Wishart is hoping to increase his majority of 23 votes over the Tories, I witnessed a phenomenon that it's important to register is still ongoing: someone bursting into tears as they get a selfie with Nicola Sturgeon.
"How can you not love her?" asked a tearful June Abbott, 69, a long-time independence supporter after the first minister had apologised for making her cry. "She just feels like she's one of us."
My position is clear. We take action, as we did last week with a candidate [suspending Neale Hanvey, the SNP candidate for Kirkcaldy and Cowdenbeath, after allegedly antisemitic social media posts came to light] where there is a need to do that. I am not responsible for Jeremy Corbyn's actions or lack of action, but my position on antisemitism is clear and I think for people who are worried about Corbyn on any issue, far better to have strong, progressive SNP influence on a Labour government, if there is to be a Labour government after this election, than not.
Speaking at a rally in Bassetlaw earlier Nigel Farage, the Brexit party leader, claimed that his decision to stand down candidates in Tory-held constituencies might have cost up to 24 seats. He said:
If we had stood against the Conservatives in those seats, I think you'd have seen two dozen more Liberal Democrats led by Jo Swinson.
The only reason Boris is prime minister is because, earlier this year, I had had enough. After the launch of the Brexit party in Coventry in April ... we managed to get rid of the worst prime minister we have ever seen.
There are two people I credit for my emergence as frontrunner: Theresa May for her failure to deliver, and Nigel Farage, who exploited the position left by her failure to deliver.
Continue reading...