Brexit: Boris Johnson to address MPs as minister brands parliament 'dead' with 'no moral right to sit' – live news
Prime minister lands back in UK to face crisis following supreme court rulingMPs trying to force PM to seek Brexit extension earlierFull story: Corbyn tells PM to apologise to Queen and countryWhat happens next in parliament? 2.02pm BST Geoffrey...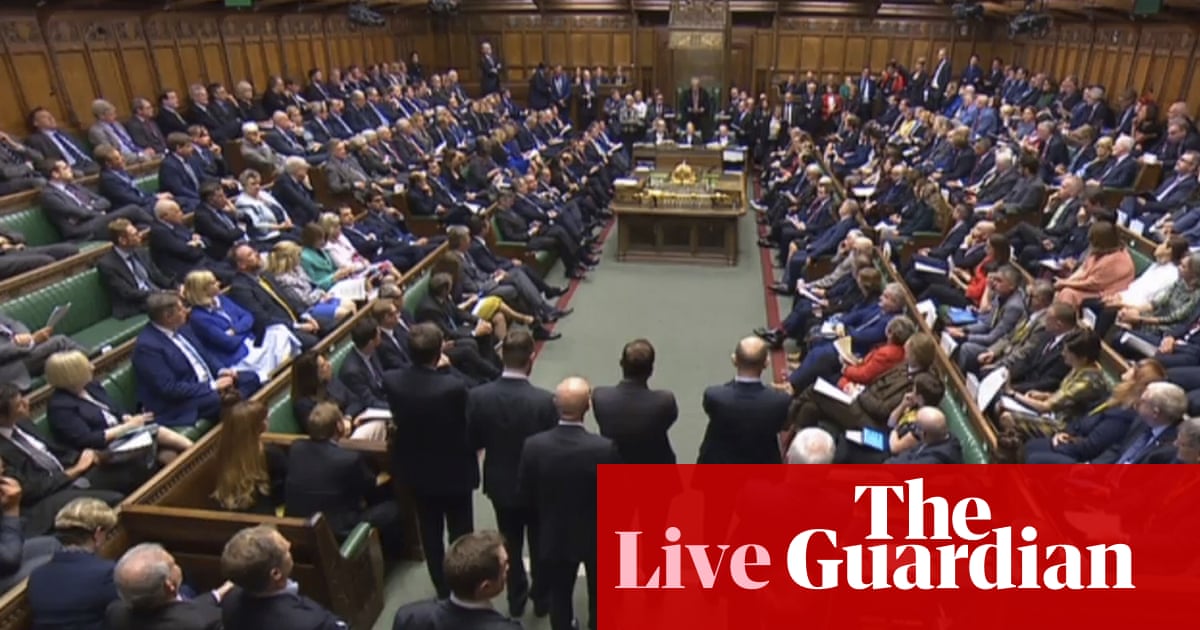 Prime minister lands back in UK to face crisis following supreme court ruling
Geoffrey Cox, the attorney general, told MPs earlier that the government would comply with the Benn Act that is intended to stop a no-deal Brexit on 31 October. (See 12.34pm.) But ITV's political editor Robert Peston has had a message from a government source implying that, although the PM would be willing to write a letter to the EU formally requesting an article 50 extension (in the event of there being no Brexit deal by 19 October), he would also send a second letter containing all sorts of arguments intended to ensure that the EU would say no.
Peston himself is not one of those people inclined to use capital letters in his tweets, and so I'm presuming that the angry, Trump-style capitalisation comes from an original message sent by his source.
BREAKING: Important clarification from senior government source of what Attorney General meant when he said @BorisJohnson would abide by Benn Act, that compels him in absence of a Brexit deal to write letter to EU requesting Brexit delay. Government source: "We will 'comply'...
"with Benn Act IF and only if it is triggered (which it may not be, if there is a deal). That is NOT the same as 'the PM will ask for a delay'! HOW we comply with the Benn Act is the real question, and also what would be in our SECOND letter". In other words...
Johnson still believes he can lawfully render the Benn Act nul and void, presumably by sending a second letter that would dissuade the EU from granting a delay. Lady Hale and the Supreme Court look set to be back in action before the end of October...
adjudicating on another momentous dispute between PM and parliament. Unless that is MPs become persuaded that the only safe way to avoid no deal on 31 October would be to remove and replace Johnson as prime minister.
Tom Watson, the deputy Labour leader and shadow culture secretary, is speaking now.
He says it is hard to see how the grant to Hacker House was justified. It was awarded under a scheme intended to develop cyber-skills in the UK. But this company is headquartered in California, and its owner lives in the US, he says. And it refuses to say how many employees it has in the UK, or where they work.
The truth is our prime minister does reckless things. He is a man whose character rends him unfit for the office he holds.
Continue reading...